1
Powered by Real-Time Analytics & IBM QRadar
2
24/7 Incident Response Supported by Certified Analysts
3
Contain Threats via Incident Playbook & SOAR Platform
4
Detect Complex Threats with Advanced Correlation & Machine Learning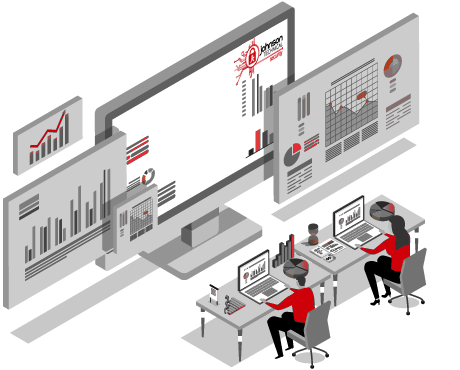 36% of Data Breaches Are Down to System Mishandling.
Rapidly identify and limit the impact of security threats and risks with 24/7 threat monitoring, detection and targeted response. Powered by real-time log analytics, security orchestration, automation & response tooling for investigation, threat hunting and response. Combine threat intelligence and human expertise for advanced analytics and contextualised events.
The Challenge
Security Incidents are inevitable. Which is why rapid response is critical to contain and investigate rogue activity post detection.
The Solution
Incident Management Response Playbooks, supported by IBM QRadar, IBM Resilient Platform and Certified Analysts, contain these threats. We provide the who, what, why and when of an event.
–
JTSecurity is a MSSP That Monitors Networks 24/7
–
Business Intelligence Analytics
Present Risks

Posture Issues

Pattern User Violation
Threat Response
24/7 Threat Containment

Threat Triage

IBM Resilient Powered Orchestration Management
Incident Management & Analytics
15 Minute Threat Response

Real-Time Dashboards

Ticketing & Customer Integration
Certified Analysts
Expert Analysts on Demand
SIEM Technology
Worlds Most Powerful SIEM

Customer User Access

Powered By IBM QRadar
Reporting
Daily, Weekly, Monthly Reports

Granular Statistical Graphing

Led By Senior Analysts
Download our MDR Datasheet
Powered by Real-Time Log Analytics, with Security Orchestration Automation & Response Tooling, JTSecurity's MDR Service Rapidly Identifies & Limits the Impact of Security Threats.