1
Powered by Real-Time Analytics & SIEM (Security, Information and Event Management) Technology
2
24/7 Incident Response Supported by SecurityAnalysts
3
Contain Threats via Incident Playbooks & SOAR Platform
4
Detect Complex Threats with Advanced Correlation & Machine Learning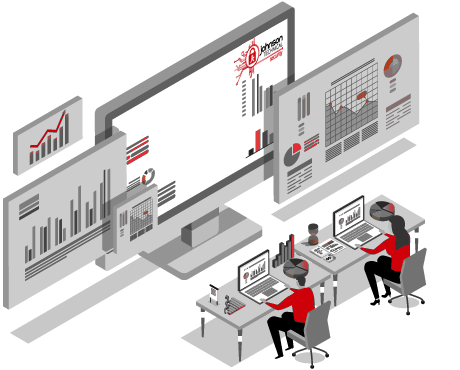 66% of businesses have experienced a cyber-attack in the past 12 months.
Expert investigation and analysis can help you to establish the source of an attack, whether originating from inside or outside your organisation, and strengthen your defences to avoid future repetition. Quickly identify and limit the effect of security threats and risks with 24/7 threat monitoring, detection and response.
The Challenge
Security incidents are inevitable which is why a rapid response is key to containing and investigating rogue activity after detection.
The Solution
Incident response playbooks are supported by SIEM technology and skilled security analysts. These contain the threats. We are then able to provide you with the whom, what, when why and how of any incident.
–
JTSecurity is a Managed Security Services Provider That Defends Systems 24/7
–
Business Intelligence Analytics
Present Risks

Expose Posture Issues

Provide User Violations
Threat Response
24/7 Threat Detection

Alert Triaging

Security Orchestration Automated Response Management
Incident Management & Analytics
20 Minute Threat Containment & Response

Real-Time Dashboards

Ticketing & Systems Integration
Certified Analysts
Access to Expertise

20+ Analysts On Demand
SIEM Technology
Enterprise Grade SIEM

Customer User Access

Powered By Next-Gen Technology
Reporting
Daily, Weekly, Monthly Reports

Rich & Granular Statistics 

Led By Security Analysts
Download our MDR Datasheet
Powered by Real-Time Log Analytics, with Security Orchestration Automation & Response Tooling, JTSecurity's MDR Service Rapidly Identifies & Limits the Impact of Security Threats.