JTSecurity's Managed Vulnerability Scanning Service leverages Qualys Technology to perform highly accurate scan audits across Internal and External Network Devices, Servers, Web Applications, Databases, and other Assets in your On-Premises and Cloud Environments.
1
Identify Real, Exploitable Vulnerabilities
2
Satisfy Regulatory Compliance Requirements
3
Supplement Your Team With Dedicated Vulnerability Management Experts
4
Track Remediation Workflow Easily
5
Access Information Security Experts 24×7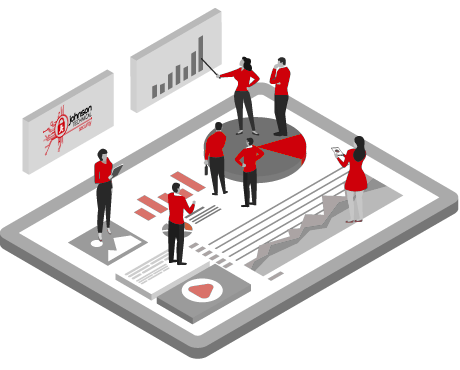 Identify Security Threats And Reduce Risks.
Provided as an on-demand service, JTSecurity Vulnerability Scanning service provides world-class vulnerability management without the hardware, software and maintenance requirements of most scanning products. The Qualys Vulnerability Management technology is fully managed and maintained by our dedicated vulnerability management team, eliminating administration and maintenance burdens.
–
Powerful, Effective Scanning.
–
Our Vulnerability Scanning service delivers the largest and most up-to-date knowledge base of vulnerability checks, using internal and external scanners to accurately detect vulnerabilities across your network and supported cloud environments. Qualys modules provide the added value of:
Cloud
Agent
Extends security across a client's enterprise by collecting vulnerability data on each host even if the host is not connected to the network. Provides faster and more accurate scan results.
Continuous
Monitoring
Constantly monitors a client's perimeter, detecting changes in the network and providing alerts before they turn into breaches.
Policy
Compliance
Automates the process of assessing server and application configuration compliance, which is useful for clients subject to compliance mandates (PCI, HIPAA).
Web Application
Scanning
Automated, self-service vulnerability scanning of internal- and external-facing web-based applications.